--
TO BE TAKEN OUT WHEN ONLINE: Introduction on index page: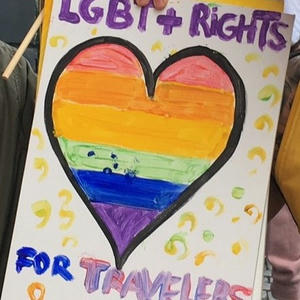 Get involved
You want to get involved in our work? We would be delighted to hear from you.
Find out more
--
How to get involved
You are a Lesbian, Gay, Bisexual, Transsexual, Intersex or Queer (LGBTI+) Traveller or Roma?
And want to get involved? There are many options to do so!
You can become a member of the National Action Group for LGBTI+ Traveller and Roma Rights, even if you want to stay anonymous! We send you info emails regularly. Please write to us or give us a call.
You can also stay completely anonymous, if you want to! Please inform us about your wish to stay anonymous right at the start.
You want to become an activist or a member of the Steering Committee? Let's talk!
You are a Traveller or Roma individual or an organisation working with Travellers, Roma or LGBTI+ people?
You want to become a member? Or your organisation wants become part of the Steering Committee? Let's talk!
You are an individual supporting our cause?
Want to become an ally? Contact us!