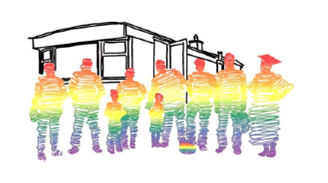 National Action Group for LGBTI+ Traveller & Roma Rights
About us
The National Action Group for LGBTI+ Traveller & Roma Rights is a collective that aims to increase the promotion, protection, inclusion and celebration of LGBTI+ Traveller and Roma individuals and their families - within their communities and within Traveller & Roma and LGBTI+ organisations and services.
News & Events
New Peer-Research on LGBTI+ Travellers and Roma published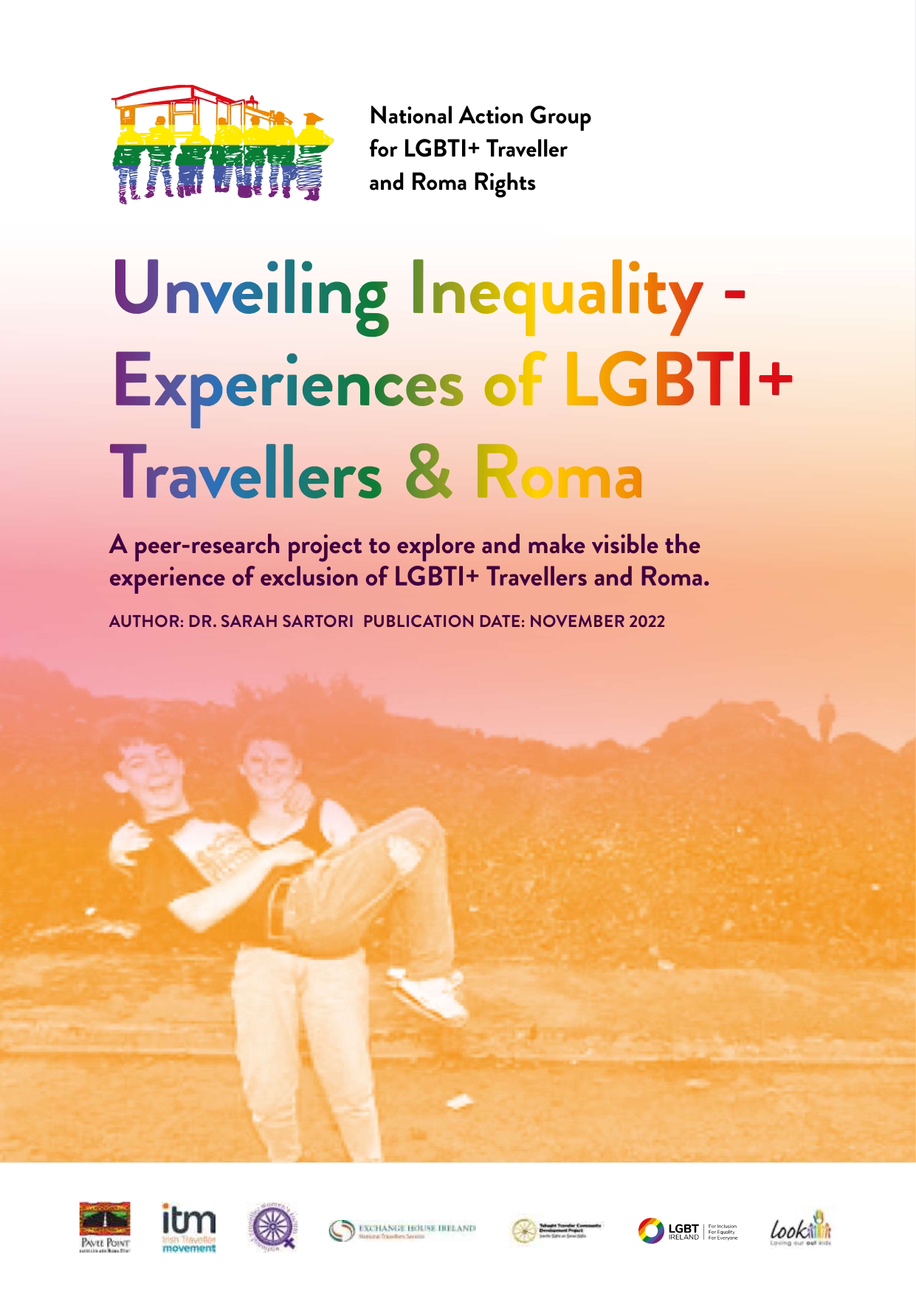 The Peer-Research "Unveiling Inequality - Experiences of LGBTI+ Travellers and Roma", a peer-research project to explore and make visible the experience of exclusion of LGBTI+ Travellers and Roma as well as of great support from family and loved ones on their journeys, has been newly published and reveals a dire need for action for the LGBTI+ Travellers and Roma community. Learn more
Galway Pride with GTM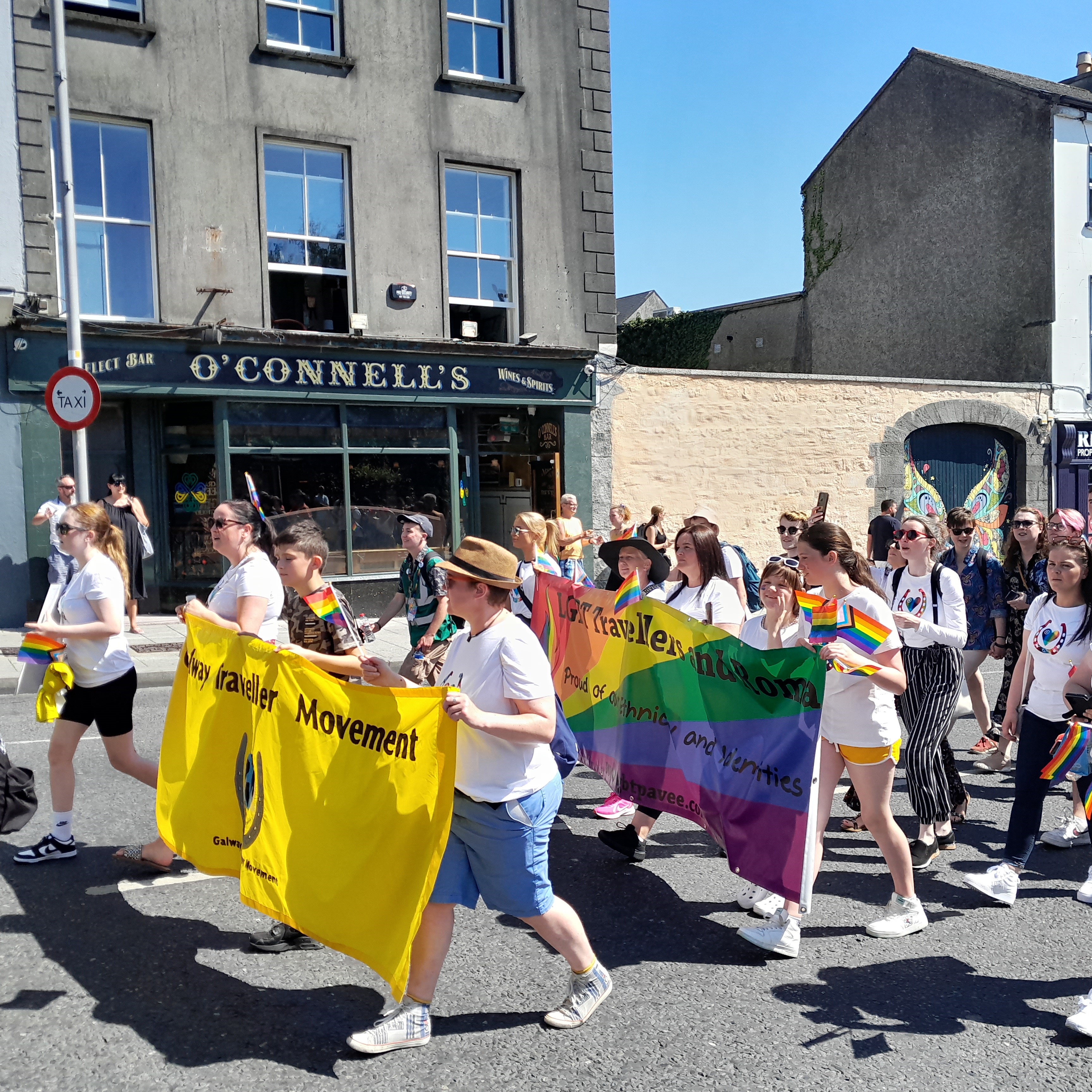 In August, we proudly walked with Galway Traveller Movement in Galway's Pride Parade. Learn more
Dublin Pride June 2022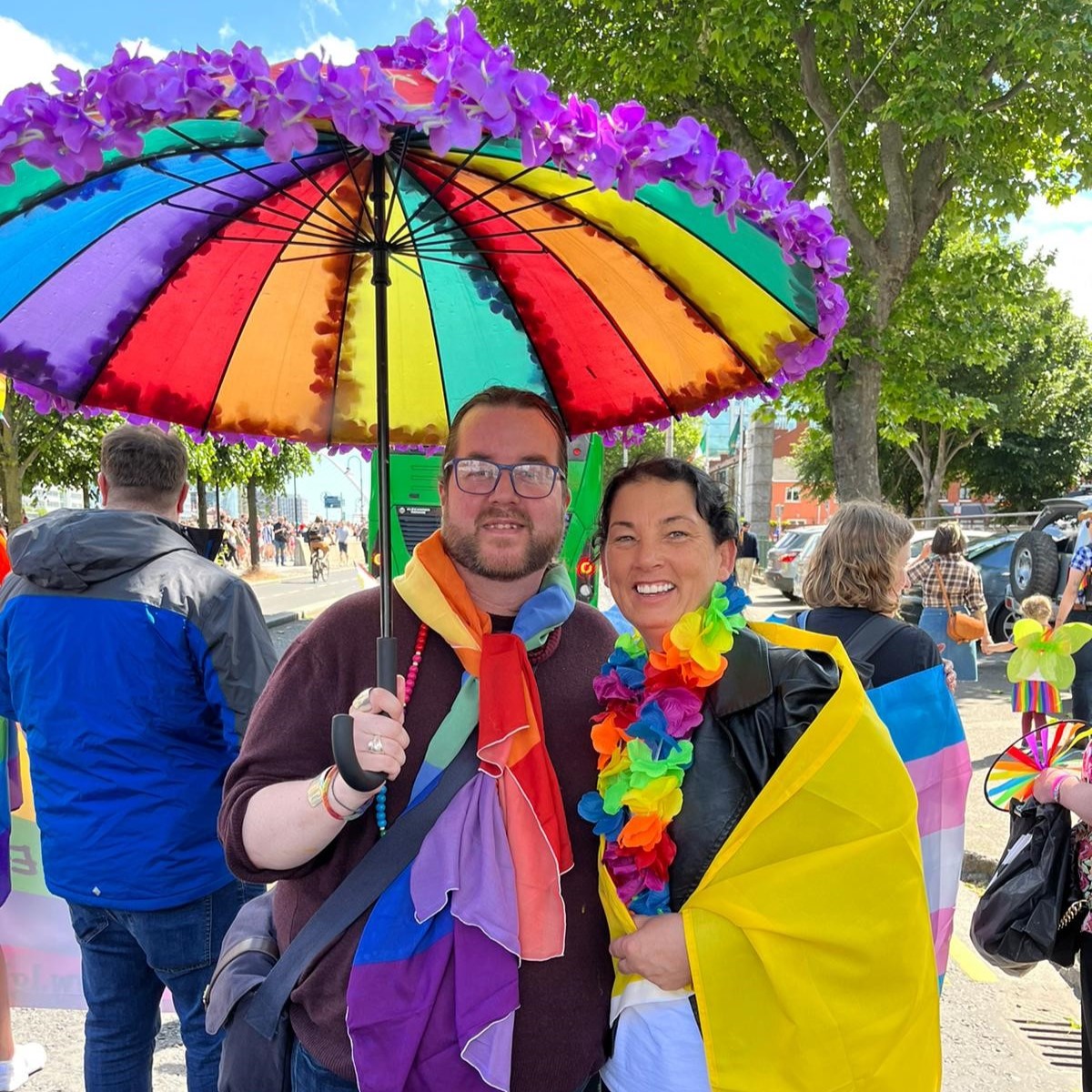 At the most anticipated event of the Pride Season, LGBTI+ Traveller & Roma were at the front of the parade celebrating diversity and community. Learn more
What They Say
« Don't be afraid of who you are. Hiding from your true self will inhibit you from being happy. I came out 21 years ago and I've been loving life ever since! Be Proud! »
Mark O'Donahue, Gay Traveller
Subscribe to our Newsletter
Send an email to ponke.danker@exchangehouse.ie with the subject "NEWSLETTER".
Our Sponsors